Becoming a Titus 2 Woman - Leaving a Legacy
January 1st - December 31st, 2018
Do you love God and his word?
Do you have experience in life to share?
Do you have a heart to see women grow in their faith?
If you answered "yes" to those questions then you are ready to follow God's command in Titus 2 to encourage and develop godliness in younger women—those younger in faith, in life experience as well as in years.
For ladies wishing to be mentors, there is a 10-12 week commitment for training. Carmen Roberson will be teaching the class and will be using "True Woman 201 - Interior Design" by Mary Kassian & Nancy Leigh Demoss as curriculum. Currently, mentor training is scheduled to resume in the Fall of 2018.
Anyone wishing to become a mentor or wanting to be mentored, please click 'register now' at the right to fill out the assessment form. We use these assessments to match mentors to mentees. We look forward to you becoming a part of our mentoring program.
Serving at Sandhills
January 1st - December 31st, 2018
Ready to take the next step on your journey to live a Christ-centered life? Serving at Sandhills Community Church is one of those steps. There are lots of ways to join in, and get connected with other Sandhillians at the same time. To get started, click the blue 'Register Now' button to the right and follow the instructions; you do not need to sign in, just check the box next to your name and click the 'Next' button. We will never, ever share your personal information.

First Time Guest Survey
January 1st - December 31st, 2018
We appreciate your visit with us, and thank you for being willing to give us your feedback! This should take just a minute or two, and your opinion is very important to us; we go over these responses every week at our staff meeting, and will pray for you during this time if you leave us a request. To get started, please click the 'Register Now' button on the right and follow the instructions; click the 'Only Me' button when registering. We will never, ever give out your e-mail address to another party.
Sandhills University - Spring 2018
March 1st - May 31st, 2018
$20 - $25
Sandhills University is the place to go deep in your relationship with the Lord and with your understanding of the Bible. Our classes are often taught by some of the most prominent Bible teachers and professors in Columbia.
Classes are $25.00 per person or $40.00 per couple.  Price Includes class materials, refreshments and childcare. Classes are from 7pm to 8:30pm on Thursday nights. Scholarships are available. Please see contact Pastor Tom Medeiros at Tom@sandhillschurch.org or Merrilee Pace at merrilee@sandhillschurch.org.
This registration is to request childcare and to collect payments only. To register for the acutal class, please click here
Summer Supper Club
June 1st - August 31st, 2018
Our annual Summer Supper Clubs are back! These consist of 3 to 5 families that have been randomly grouped by location and the ages of their children. Each group sets it's own menu, meeting location, schedule, and topic of discussion, and will meet once a month over the summer months (June, July, August). This is a great way to meet new Sandhillians! To sign up:
1- Click the blue 'Register' button below, then enter your e-mail address and follow the instructions.

2 - When asked 'Who's Attending?', click 'Me' and the blue 'Continue' box. You will be able to include the names of all adults and children in your party. No need to ask for a link to register.
Dominican Republic Medical Mission Trip 2018
June 12th - June 19th, 2018
$1,650
We will be staying 7 nights in the city of Jarabacoa while doing ministry near the city of La Vega. The types of ministry we could be doing are:
Medical Clinic
Delivering clean water systems to people's home's.
Sharing the Gospel with families we give clean water to Pastoral Training Encourage and helping the local church.
We have partnered with a new ministry this year called Global Effect. They have been in country transforming communities one community at a time for the last decade. We are really excited about partnering with them and the local church to help lift people out of spiritual and physical poverty! We are staying at a christian run motel with a restaurant were we will be served authentic Dominican food in Jarabacoa! During the day we will be transported to our ministry community with interpreters and local church leaders. We will also partake in some fun activities while we are there, we may hike to and swim at a waterfall and/or go to the beach for some snorkeling!
Each member of the group will be placed on one of 5 teams. Each team will be responsible for making sure everything is getting done for trip. The teams are as follows:
Administration (Finances, forms, logistics)
Equipment Team (Packing, group gear, packing truck, water)
Safety/Prayer Team (Physical, Emotional and Spiritual Safety and praying for people at the clinic)
Clinic Team (Organize the Clinic)
Documentary Team (Document and share our adventure)
Application and $100 Deposit Due March 5th
Passport:
16 and older $135-165 (Post Office downtown)
15 and under $120
Immunizations from USC Family Medicine 434-2233:
Tetanus - ($47)
Hepatitis A - ($36 if 18 or under, $62 if 19 and older)
Typhoid - $106 for injection 2 years protection $68 for capsules 5 years of protection
Cost:
$1650 - Covers airfare from and to Douglas, Charlotte Airport, all ground transportation in country, Meals, Lodging, Church Partnership, Medicine for clinics, T-shirt, Travel Insurance, Interpreters, Special meal out and a day trip.
Preparation Meetings (Mandatory):
March 4th 2:30 pm @ Sandhills

March 25th 2:30 pm @ Sandhills
April 15th - 2:30 pm @ Sandhills (Half Balance Due)
May 20th - 2:30 pm @ Sandhills
June 3rd - 2:30 pm @ Sandhills (Remaining Balance Due)
July 8th Celebration Party
Camp KidJam
June 16th - June 19th, 2018
$329
Camp KidJam is a sleep-away camp experience for our rising 3rd through rising 6th grade students! Students and Small Group Leaders go away for a 3-night, 4-day experience of high intensity Large Group Jam Sessions, Small Groups, Team Competitions and Individualized Tracks! There is even an opportunity for Small Group Leaders to participate in training each day with the very best Small Group Coaches on the planet! We will provide travel from the church to the camp that is being held at Lander University in Greenwood, SC.
Here is a link to a recent highlight video!
This Year's Theme:
MOVIN' ME!
What makes you move?
Music.
Pizza. (To the buffet line. )
An SEC Football Championship game. (Might make you hoarse, too.)
This summer, Camp KidJam dives into the lives of some people who were moved, not by something—but by SOMEONE. When these individuals met Jesus face to face and discovered who He was, their lives took a drastic turn.
// The Shepherds ran out to tell everyone they'd met the Messiah.
// John the Baptist drew crowds into the desert as he spoke about Jesus.
// The disciples dropped everything to follow Jesus.
// Zacchaeus scrambled up a tree to see Jesus—then vowed to pay back every penny to the people he'd cheated.
// And when Nicodemus snuck out to see Jesus, his whole world flipped upside down.
When we meet Jesus—we move, too.
He turns our way of life inside out.
He moves us to live for Him and the people around us instead of just ourselves.
// Love God, love others: that's the message of Jesus. //
Movin' Me challenges us to discover more about Jesus and allow His love to change our hearts forever. It encourages us to share that love with friends and family as we allow Jesus to move us in His direction.
Ready to make your move? Join Camp KidJam this summer… for Movin' Me!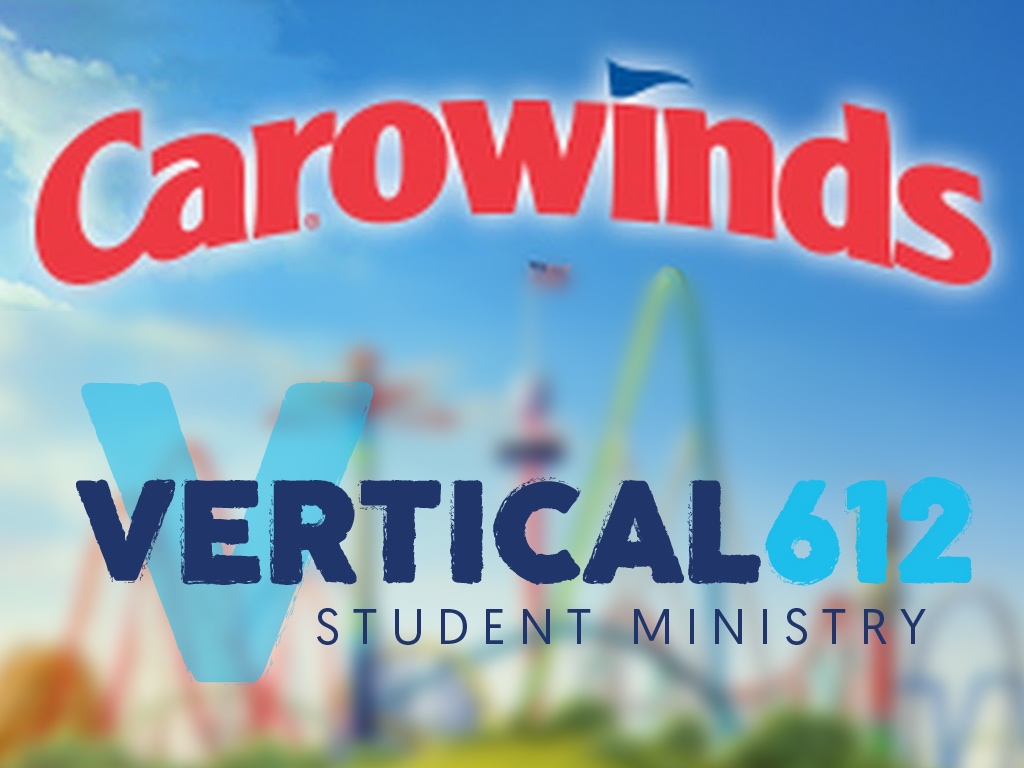 Carowinds Trip (Vertical 612)
June 21st, 2018
$0 - $35
Join us for a one-day trip to Carrowinds! Event cost includes admission to theme park and water park. Each participant will need to bring money for 2 meals, as well as proper clothing and sunscreen for a day of rides (and swimwear/towell if going to the water park).
We will rent a cabana for the group, so there is no need for individual locker rentals.
Ladies Ministry Prayer Meeting
July 6th - December 7th, 2018
SCC ladies meet together the 1st Friday of every month at 9:30am to pray for our ladies, our missionaries, our leadership and our world. All SCC ladies are invited to attend. Come join us - no registration needed. Light refreshments are provided. Childcare is not available.
We will not meet June 1st.
.